Roundfin RD-2260 Pathology Cryostat Microtome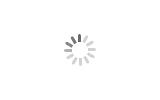 Roundfin RD-2260 Pathology Cryostat Microtome
1. Freezing chamber interior parts with a fully enclosed design
2. A large-size quick-freezing shelf allows for the preparation of 26 specimens at the same time
3. The cryostat with two German original Danfoss brand compressors.
4. The machine working noise is less than 50 decibels, which is the lowest noise machine comparing to famous similar products in the world.
Roundfin clinical analytical instruments RD-2260 pathology cryostat microtome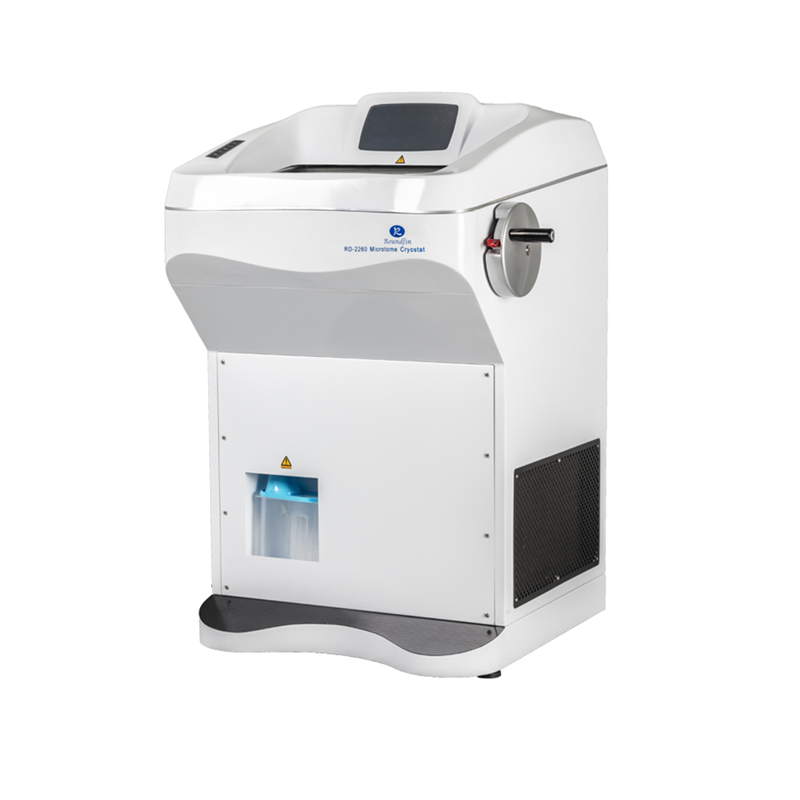 Features
1. The cryostat microtome machine have a big advantage, use LED touching screen to display total number of section and total trimming thickness, section thickness, specimen retraction value, temperature control and date, time, temperature adjust, switch on/off, etc. It also can set Chinese and English operation interface conversion mode.
2. Standby mode: starting standby mode, the temperature in cryostat chamber can be controlled between -1°C and -9°C automatically; stop this mode, system will restore working temperature within 15 minutes.
3. The frozen microtome machine with two German original Danfoss brand compressors. Special cooling for chamber, for freezing shelf, for knife blade, and the specimen,also with protection bar on the blade holder to protect operator.
4. UV sterilize function.
5. With waste tray and storage rack in chamber.
Details Images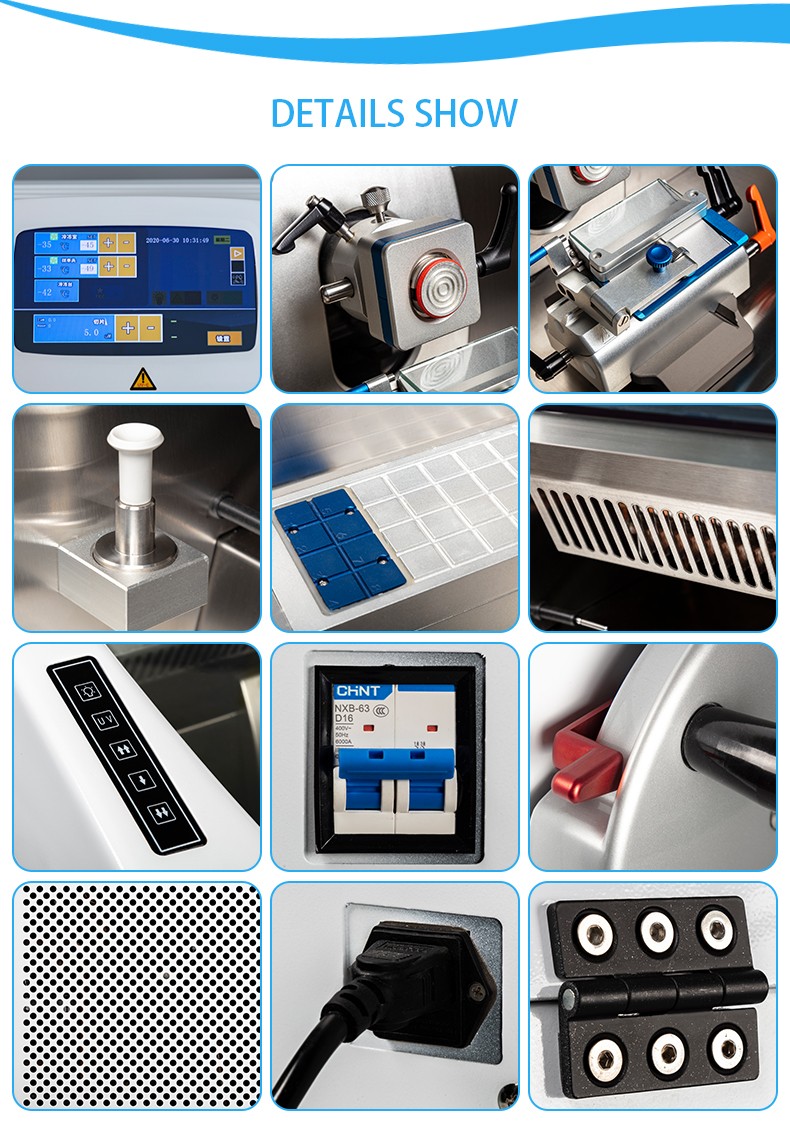 Specification
Parameter
Section thickness range
1-100 μm adjustable
1-20 μm increment : 1 μm
20-40 μm increment :2 μm
40-100 μm increment :5 μm

Trimming thickness range

5-500 μm adjustable
5-50 μm increment : 5 μm
50-100 μm increment :10 μm
100-500 μm increment :50 μm

Specimen retraction

0-90 μm adjustable

0-60 μm increment :5 μm
60-90 μm increment :10 μm
Maximum specimens size

55*60 mm
Horizontal strocke

22mm
Vertical stroke

72mm
Freezing chamber temperature
-10 ℃ to -40 ℃ adjustable

Specimen head rotary angle

X- axis , Y-axis :12 ° Z-axis :360 °
Feature

Freezing shelf

Minimum freezing shelf temperature :- 45 ℃
Number of freezing station :26
Peltier

Minimμm Peltier shelf temperature :- 65 ℃
Number of freezing station :2

Working time to reach -60 ℃ : 15 min

Compressor type

Double Danfoss compressor

Dimension

Net weight

150 kg

Size

800*700*1190 mm
Gross weight

175 kg

Packing size

860*920*1480 mm
Technical Date

Voltage and frequency

AC220V

±

10%,50Hz(Standard)

AC110V

±

10%,60Hz

Power

500W
Noise

50Db(A)
Refrigerany

R404A
Safety

Type for blade holder

yes

Handwheel lock

16 positions locked

Others

Certification
CE
Other remarks
OEM/custom-made accepted

Waste Cleaner

YES