Pathology Instruments 1.3L/2.3L Vacuum Auto Tissue Processor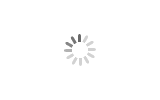 Pathology Instruments 1.3L/2.3L Vacuum Auto Tissue Processor
1.Entire operation process is controlled by a PLC through a touch screen, easy to operate, reliable and stable.
2.Tissue specimen basket can be placed in a cup at any station by a mechanical arm, flexible and easy to operate.
3.Multiple safety protection mechanisms including power failure alert and operation error protection.
4.Stirring during the dehydration process ensures adequate contact of tissue with reagents and paraffin to improve dehydration performance.
5.Temperature of paraffin cup is precisely controlled by a constant temperature control system and the inner surface of the cup is TEFLON-coated, contamination-resistant, and corrosion-resistant.
6.1.3L(or a larger volume of 2.3L) medical glass beakers are used as processing cups, allowing clear observation of tissue changes during the operation.
Pathology Instruments 1.3L/2.3L Vacuum Tissue Processor
Model No.
RD-500 Auto tissue processor
RD-501 Vacuum tissue processor
Vacuum degree
\
0.053MPa
Temperature range
\
45

℃

to 85

℃

(

±

3

℃

)

Tissue processing steps
12 steps
12 steps
Number of reagent cups
9(with a volume of 1.3/2.3L for a larger volume)
9(with a volume of 1.3/2.3L for a larger volume)
Number of paraffin cups
3(with a volume of 1/1.8L for a larger volume)
3(with a volume of 1/1.8L for a larger volume)
Minimum time interval setting
1 min
1 min
Frequency of basket stirring
≥

10 times/hour, 30 sec for each time

≥

10 times/hour, 30 sec for each time

Program: Maximal turn-on dely
1 month
1 month
Program: Duration in each cup
0-10 hours(10 programs)
0-10 hours(10 programs)
Voltage and frequency
AC 220V

±

10% 50Hz(standard model)

AC 220V

±

10% 50Hz(standard model)

Power
500W(1.3L), 1000W(2.3L)
500W(1.3L), 1000W(2.3L)
Net weight
60KG
60KG
Size of basket
95mm*80mm
95mm*80mm
Size
670(D)*540(H),680mm at the highest point
670(D)*540(H),680mm at the highest point
Capacity:1.3L
Single basket
Main box: 72.5*72.5*67cm 60KG
Main box: 72.5*72.5*67cm 60KG
Double basket
Accessories box: 50.5*50.5*47.5cm 31KG
Accessories box: 50.5*50.5*47.5cm 31KG
Capacity:2.3L
Single basket
Main box: 86.5*86.5*71cm 64KG
Main box: 86.5*86.5*71cm 64KG
Double basket
Accessories box: 68*46.7*47.5cm 31KG
Accessories box: 68*46.7*47.5cm 31KG