Funeral Mortuary Equipments 3 Rooms Refrigerator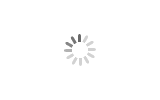 Funeral Mortuary Equipments 3 Rooms Refrigerator
ROUNDFIN

China

7-15 working days after confirm the orde

30
1)  Standard mortuary refrigerator,front door with compressors at the back.

2)  10 cm foamed in palce urethane. It is a green/environmental foma material. Disposbale foam machine
overall. 

3)  Germany Danfoss ( Secop ) compressor system to be sure the precise of cooling temperature. 

4)  Stander temperature range for storage corpses is from 0 ºC to -10 ºC ,-15ºC~5ºC adjustable.

5)  Flat shape remove body tray with the stronge sliding system to make sure easy to pull out and pull back.

6)  Safe door locked system, with lock keys.

7)  Unit ships fully assembled; simply plug unit into an outlet and the unit is operational.

8)  Each unit will be packed with 6 pieces storng quality universal wheel to be sure the  model is seasy to
move .

9)  OEM is accpeted ; and special reuqest is accepted.

OUR STORE :https://syroundfin.en.alibaba.com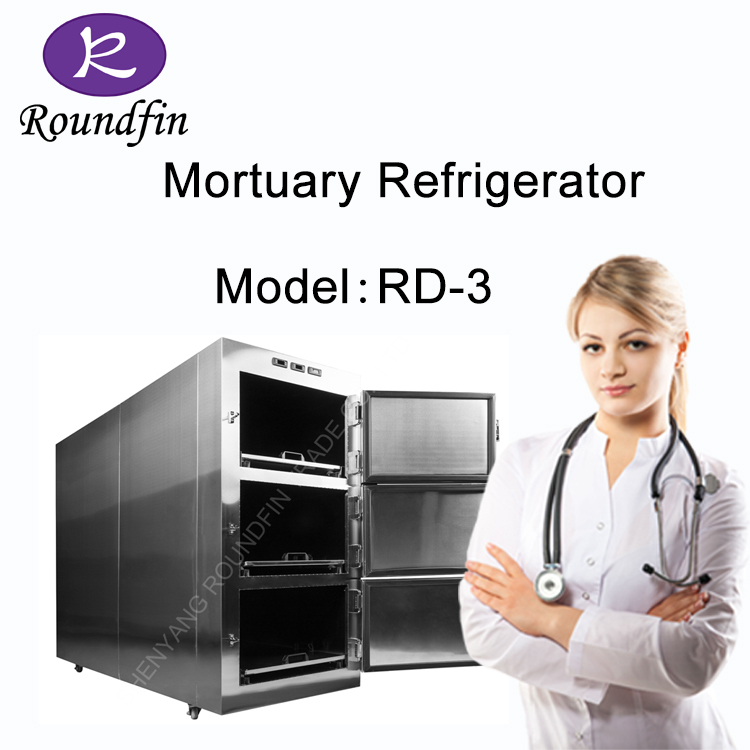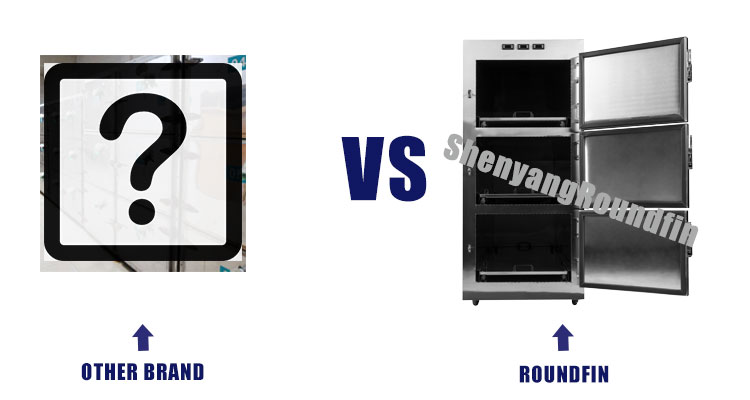 1.ROUNDFIN brand new upgrade of the third generation of morgue corpse refrigerator, morgue cabinet, the whole machine inside and outside using 304 brushed anti-fingerprint stainless steel. Without rust, you can remove the stains on the surface with clean water, and the surface is smooth and smooth.
2. The mortuary freezer front panel of the machine is integrated with laser engraving, no joints, no welding, no deformation, the overall simple atmosphere.
3. Insulation layer: the funeral home freezer box body is made of polyurethane foaming machine and made of foaming mold, without deformation, precise control of foaming agent density, and the insulation effect of the box body is excellent.
4. Refrigeration system: compressor imported from Germany skop compressor. Single door single control, each room is equipped with a separate compressor unit, located at the rear of the machine. Environmental protection and energy saving. The compressor and evaporator are installed separately. The fully enclosed refrigeration system with low working noise is matched reasonably and the cooling speed is fast. You can also choose single door double set of refrigeration system.
5. The evaporator is built-in, using pure copper pipe, no welding, to prevent the phenomenon of leakage.
6. Computer temperature control: using the original world famous brand high-precision computer temperature control system, accurate to maintain accurate and stable temperature inside the box; The temperature setting can be adjusted in the range of 0℃~-18℃. The temperature display precision is 0.1℃, the resolution is 0.1℃, and the increment is 0.1℃. Large digital display makes it easy to observe the temperature in the box.
7. Independent pallet design, pallet and our related products (lift transfer car, storage rack, etc.) size universal.
8. Large nylon wheel is adopted for tray pushing and pulling, bearing capacity over 200KGS, mute, convenient tray pushing and pulling.
9. The door is also designed with polyurethane insulation, and the insulation rubber ring can be replaced.
10. Safety door lock design prevents arbitrary opening
11. The facade panel is equipped with name card slots.
12. Door surface frost-free treatment technology.
13. Alarm system: alarm in 7 scenarios and 2 alarm modes. Sound beep alarm and light flashing alarm; High temperature alarm. Low temperature alarm. Sensor fault alarm, door opening alarm, sound beep alarm, light flashing alarm, to ensure the safety of storage equipment equipped with remote signal system alarm;
14. Keyboard lock, password protection function, prevent arbitrary adjustment of operating parameters, 24 hours temperature tracking printing system (optional);
15. Lighting system: using professional cold storage lamp, cold proof, waterproof, lighting automatically start when opening the door, automatic closing.
16. Drainage system: each 3 body mortuary cooler box is equipped with a drainage system at the tail to prevent foreign matter blocking the design of the outlet pipe, so that the waste water can be discharged smoothly out of the box.
17. Specially designed for export, the machine length is 2280MM, which can be loaded into 6 20-foot containers and 13 40-foot containers, saving more transportation costs for foreign customers.
18. The bottom of the machine is equipped with 4-6 universal wheels to facilitate machine movement.
19. The whole machine is transported and the plywood is packaged for export.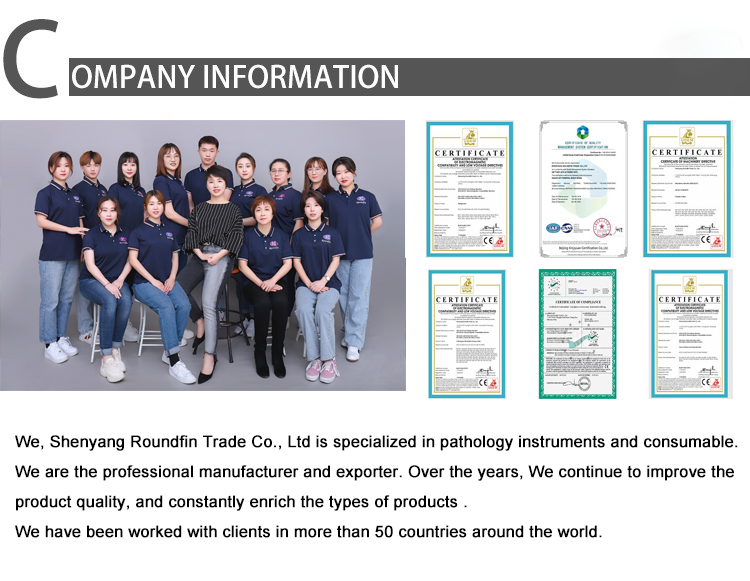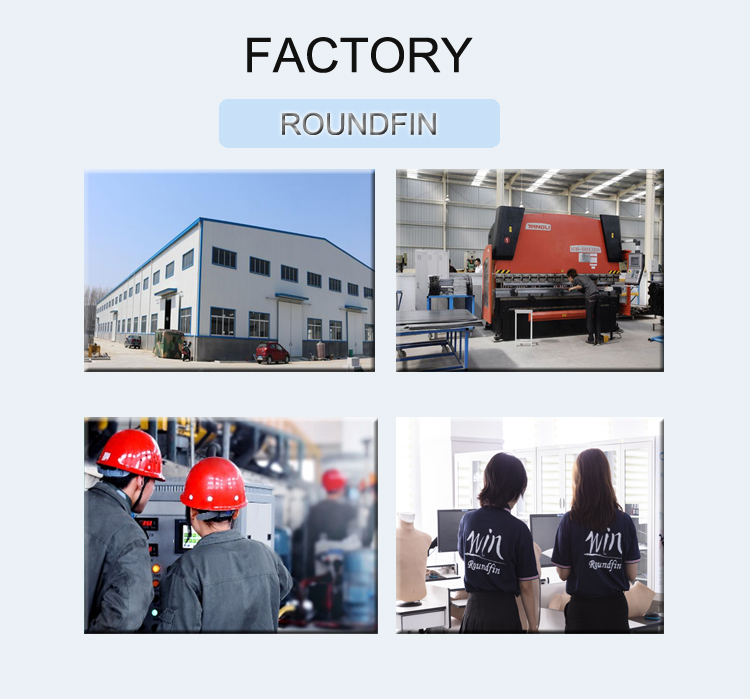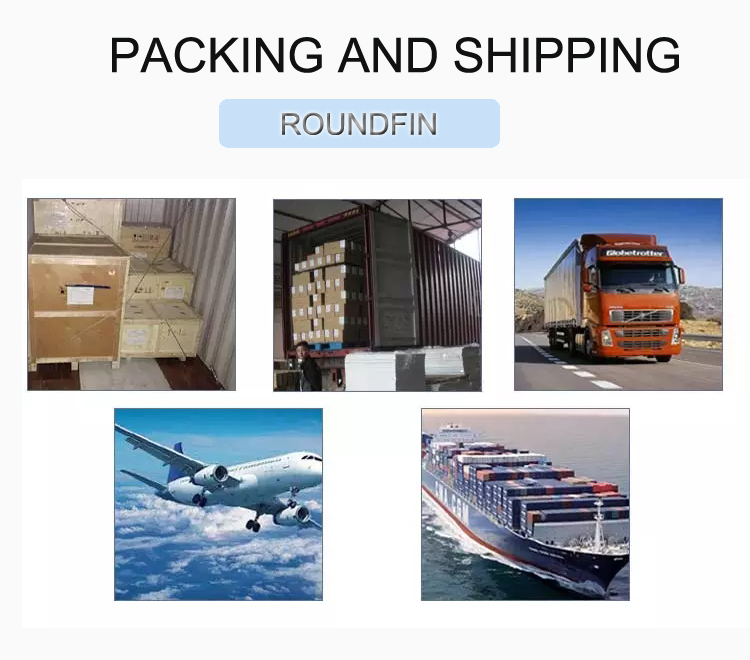 1) Standard mortuary refrigerator,front door with compressors at the back.
2) 10 cm foamed in palce urethane. It is a green/environmental foma material. Disposbale foam machine
overall.
3) Germany Danfoss ( Secop ) compressor system to be sure the precise of cooling temperature.
4) Stander temperature range for storage corpses is from 0 ºC to -10 ºC ,-15ºC~5ºC adjustable.
FAQ
Q: Why choose Roundfin?
Because we have complete guarantee of the goods quality.
Now there are many inferior products in the market. Our products not only have the appearance of pure
304 stainless steel, but also ensure that the insulation layer is 10cm polyethylene insulation layer, imported
digital record temperature, imported Danfoss Compressors ensure long life of the whole machine!

Q.What's our product warranty?
1Years quality warranty,Whole life technology support

Q: Delivery time?
1 - 5 days when the goods are in stock, 7 - 15 working days when the goods are out of stock.

Q: Pament?
T/T,Paypal,Western Union,L/C.

Q: How to ship?
Usually shipping by sea.
Contact us
Address: No.96, North Huanghe Street, Yuhong District, Shenyang city, Liaoning Province
E-mail:20@roundfin.com