Medical Clinical Analysis Instrument Rotary Types Of Manual Microtome With Nice Price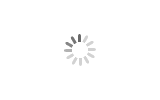 Medical Clinical Analysis Instrument Rotary Types Of Manual Microtome With Nice Price
Reliability and key features
1.Ideal sectioning for using either a standard blade or disposable blade
2.Cassette holder can be locked at any position along each of the three axes, enabling easy adjustment of specimen slicing angle.
3.Specimen retraction and replaceable cassette holder system.
4.Large-volume waste tray is easy to remove and clean.
5.Blade holder base can be moved forward or backward and left or right flexibly to eliminating any contact of the fingers with blade
Ergonomic Design
1.Right operation hand-wheel can be locked at any position, providing maximum safety and convenience.
2.The red bar on the blade holder covers the whole length of blade to protect the user and the push bar enables easy changing of the blade.
3.Easy-to-clean well-sealed housing does not need to be removed for cleaning.
Factory RD-315 Medical Clinical Analysis Instrument Rotary Types Of Manual Microtome With Nice Price