1500ML 2000ML 3500ML Lab Biological Tissue Processor Dehydrator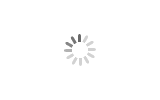 1500ML 2000ML 3500ML Lab Biological Tissue Processor Dehydrator
1.Fully intelligent design, enabling timely automatic determination and deal from an abnormal event.
2.Lon clarification technique and decomposition of harmful gases through a pipe. Also with glass cover, environmentally friendly and safe.
3.7 inch color touching LCD screen, Human-machine conversation, easy operation.
4.With the protection function to prevent accident stop of cylinder.
5.Internal dry heating mechanism and triple protection, precise temperature control, escape from harmless water vapour.
6.Turn-on: within a year that set arbitrary within years, months, days, hours, minutes, seconds at any time start-up.
7.20 editable programs can be stored in the system.
8.Liquid shake times: 1-15 times adjustable. Shake up and down for each time. Stirring 3 times.
1500ML 2000ML 3500ML Lab Biological Tissue Processor Dehydrator
Capacity of single cup
2000ML
Number of cups
12 (last 3 is paraffin cups)
Capacity of basket
120 specimens (Stander cassette)
Liquid shake time
1-15 times adjustable
Frequency of agitation
Shake up and down for each time.Stirring 3 times
Single cylinder working time
Adjustable within 0-99 hours
Temperature range of paraffin cup
Adjustable within RT - 99℃
Voltage and frequency
AC220V±10% 50Hz (standard model) ;AC110V±10% 60HZ
Battery backup time(hour)
16
Dimension
1200*430*490mm
More choice
1000ML/1500ML/2000ML/3500ML/1500*2/Basket/2000ML*2Basket